How to Deal with Debt Collectors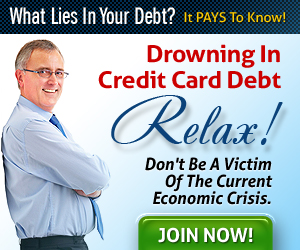 Those harassed by debt collectors often panic from the pestering. Constant phone calls, being abusive on the phone, calling at work or late at night are not acceptable and should not be tolerated.
If you have an outstanding bill and are being harassed by debt collectors, you should know your rights. For example, ask for a written notice stating how much you owe, who the creditor is and your rights from the debt collection act if you believe you don't owe the demanded money.
You should receive a written notice within five days. Challenge the debt in writing within thirty days of the written notice if you don't believe you owe the amount (or owe nothing) demanded from you.
Make sure you keep all written communication between you and the creditor or debt collector. Send your response letter by certified mail and keep all receipts so you can prove you responded properly and within the allotted time.
And of course, keep all records of phone calls, messages and other types of communications between you and the debt collector. Keep a log of the day and time called and a brief summary about what was discussed.
Also, make sure you get the debt collector's name and agency name and the amount they say you owe. Keep any voice mail the collector may leave. There are particular rules that debt collectors must follow such as harassment with many calls, abusive language, calling before 8 A.M. in the morning or after 9 P.M. in the evening unless you told them to call at that time.
If they call you at work, you can ask them to stop and they have to adhere to your wishes. They can't disclose your information to anyone else other than you or your attorney.
They can't claim to be law enforcement or a lawyer or a representative from a credit bureau. The representative from the debt collection agency can't threaten you by saying they're going to sue, seize your property or garnish your wages unless they've taken appropriate action to do it and can prove it to you.
Debt collectors will usually be willing to negotiate, and if you know you owe the money, you may be able to work out a deal that's less than the amount they're demanding. Offer ten or fifteen percent of the amount you owe and be prepared to settle for about half of the actual amount.
The debt collector may be able to remove the debt from your credit report, so push for that in any negotiations you agree to. Before you pay the agreed amount, get the details of the negotiation in writing. Never give your account number or other information to the collector – and make sure you pay with a cashier's check rather than a personal check.